Healthcare Provider Directory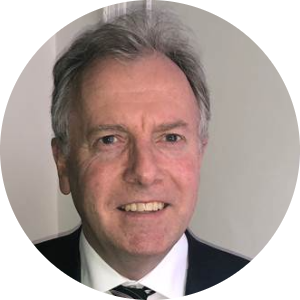 Dr. David Ralph, MS, FRCS
St. Peter's Andrology
Dept. of Urology
145 Harley Street
London, Buckinghamshire W19 6BO
United Kingdom
Telephone: 280782
Sees patients for the following conditions
Male: Peyronie's Disease, Priapism, Suspensory Ligament Injury, Concealed Penis, Erectile Dysfunction (surgery)
Female: -
Transgender: Transgender Surgery
Telehealth Appointments Available
Yes
Short biography
Professor David Ralph is Professor of Urology at UCLH and UCL, London since 1996. His training included General surgery at St Thomas's and St Mary's Hospitals London, and Urology at Leeds and the St Peter's Hospitals London. He is a Fellow of both the London and Edinburgh surgical colleges and has also obtained a BSc in Biochemistry and an MS in London. Since appointed in 1996, he has built up the Andrology department at UCLH from a single man unit into a department of six consultants, 6 clinical fellows, MD and PhD students and junior staff. It is now the largest, most prestigious Andrology department in the world with over 50 international observorships per year and the highest number of tertiary referrals in the UK. His practice is entirely confined to Andrology with the main interests being penile reconstruction, Peyronie's Disease, Erectile dysfunction with prosthetic Urology and male infertility. He runs a large multidisciplinary erectile dysfunction service with a European training fellowship for penile prosthesis implantation and is Director of the Erectile Dysfunction Clinical Trials Unit. He has held many prestigious positions, the most notable including the Chairman of the BAUS section of Andrology, President of the British Society of Sexual Medicine and President of the European Society for Sexual Medicine (ESSM). He is currently Chairman of The European Society of Genitourethral Reconstructive Surgeons, President of the Sexual Advice Association charity and a specialist advisor to NICE. He founded the national penile cancer centre at UCLH, the international training centre for penile prostheses insertion and the major phallic reconstruction unit. It is also the biggest priapism centre in the UK. He has over 250 peer-reviewed publication, 60 chapters and books, 500 international presentations and 500 invited lectures. He has been awarded the Brantley Scott medal in 2016 for recognition of his international contribution to Prosthetic Urology and the British Society For Sexual Medicine Career Award in 2017.
SMSNA Find a Provider Directory
Information: SMSNA Find a Provider Directory is provided by the Sexual Medicine Society of North America (SMSNA) as a public service for those who wish to locate a Sexual Medicine Provider in their area. This directory contains the names and addresses of SMSNA members whose professional activity is (partially) devoted to the practice of Sexual Health and see patients. The SMSNA acknowledges that the providers listed on this website are members of SMSNA. The inclusion of a provider on these pages is not an endorsement of the skills and abilities of the provider by SMSNA. Providers are solely responsible for the information they are listing.

Prohibitions: The SMSNA Find a Provider Directory or any of its contents may not be downloaded, republished, resold or duplicated, in whole or in part, for commercial or any other purposes including compiling mailing lists or any other physician list. The use of SMSNA Find a Provider Directory to establish independent data files or compendiums of statistical information is strictly prohibited.

Disclaimer of Warranties and Liabilities: SMSNA does not warrant the accuracy, completeness, timeliness or merchantability or fitness for a particular purpose of the information contained in this directory. SMSNA does not, in any way, endorse the individuals or group practices described in the directory. In no event shall SMSNA be liable for any decision made or action taken by you in reliance on such information. SMSNA shall not be liable for any damages, including direct, indirect, incidental, special, consequential or any other type of damages, arising out of the use of this directory, even if SMSNA has been advised of the possibility of such damages.